Thank You For Visiting!

Besides working for spiritual enlightenment, I am also running as an Independent candidate for president in 2012. I am the only candidate I know of spending nearly "Zero" dollars on his campaign and running it strictly on the Internet (I don't want your money). For this reason I need your active support to spread my sites and get me on the ballot in your state. If you are one of those people who never vote out of disgust, I am your man and this is the time to get active and to vote.

Although the chances are slim I'll even get noticed, I believe it is important for us all to express our views on our very deep problems. I believe it is the patriotic thing to do.

I discuss all of the following issues more fully on my Capt. Forrington for President website.

My solutions to the Global Warming, Energy, and Infrastructure problems will turn the economy around in short order. We need governmental development in Energy on a New Deal scale and those projects then need to be auctioned off to recoup cost and, I would expect, profit. Infrastructure we can address handily when we end the wars, spending that money on employment in the United States. I will begin construction of CO2 scrubbers on a large scale to exceed each new contributing factor so we have a negative carbon footprint. This, again, will create a lot of new, green, jobs. I am the only presidential candidate who recognises the terrible consequences of the entire polar ice cap melting within a few years, something that wasn't expected to happen for another 20 years.

As president, I would begin building CO2 scrubbers on my first day in office. This is extremely necessary right now, not 10 or 20 years from now.

I would begin rebuilding Ameria's infrastructure of roads and bridges and vastly expand mass transportation. Both of these items would provide a great deal of employment, like the public works programs of the Great Depression, and would help rebuild America's industrial base.

These two items would be paid for by greatly reducing our presence, possibly eliminating it, in the Middle Eastern conflicts. The Middle East is a world problem and the United States should not be carrying the cost in lives and treasure being spent there. The Iraqi government has given us a short timeline (relatively) for our departure and that should be our goal. President Obama wants to increase our military presence in Afganistan and Obama is openly talking about invading Pakistan, a nuclear-armed country. Afganistan is not Iraq and the surge will not work there because of the nature of the terrain and population centers. We need to reduce our presence there and deal with the problem in another way, which I discuss on my President site.

I would begin a massive reforestation program, largely utilizing volunteers, that would also include cleaning out the tinder from our remaining forests.

I would aggressively develop wind, solar and wave energy at government expense, again increasing employment, and then would sell the completed projects to the energy companies to recoup the project costs.

At the same time I would aggressively develop oil production in the Bakken reserves in the Dakotas, which hold more oil than Saudi Arabia, and then move on to the Pennsylvania oil shales, the North Slope, and finally the offshore reserves. The enviornmental threats from climate change far exceed any damage we might do in sensative areas, and if the economy collapses due to a lack of oil, we will not be able to correct the climate. At the same time I would build refineries to process this oil as it became available, and each refinery would include CO2 scrubbers that would exceed their greenhouse gas production so they actually help clean up the atmosphere. Those refineries would be sold to the oil companies after their completion to recoup their costs.

As nuclear energy is now much safer and since nanotechnology should provide us with a way in the near future to deal with the waste, I would also build nuclear power plants.

All these projects would help rebuild the economy as they helped clean up our very real, extremely catasrophic, climate crisis.

I would provide universal health care by re-establishing the Public Health Service and cheapen health care for the insured through tort reform.

I would eliminate the IRS and all other taxes and replace them with a Federal Sales Tax that would be graduated so the rich pay more for luxury items and expensive homes.

All school systems would be financed equally, per student, so all students have access to the same books, computers and quality of teachers. Education is America's backbone. The schools would also be financed through the Federal sales tax.

I will end "no fault divorce" for couples with children. Couples without children will still have no fault divorce as an option, but it will be called an "annulment" and no alimony will be paid by either party.

I will change the political process so candidates at every level state their positions on a government TV channel. This will be the only political venue, other than the Internet, so political office will no longer be "buyable" by the biggest spender and politicians will no longer owe special interest groups anything.

I will modify the war on drugs so our prisons are not filled with addicts and modify other laws to reduce our prison population, which is a discrace, being the highest per capita worlwide, higher than even Russia and China (1 in 100 Americans are in prison).

I will establish true "free enterprise" for the poor and disadvantaged with "Free Marketplaces" in all communities. Dumping the IRS is a big part of this.

For more on all this, and my position on other topics of concern, like abortion, I urge you to visit my Presidential campaign site.



This page offers many different things. Currently I am engaged in trying to change the dialog about the world crisis and you will find interesting thoughts on religion and the very origins of the universe here on my different pages.

So this site deals with politics, religion, the law, health and the meaning of life, and how we can have world peace through simple understanding. Indeed, I believe this is inevitable because science has now given a new veracity to all the major faiths, and a way for them to understand and accept each other.

I also market a few products and make sea glass jewelry. Gotta stay busy, you know. I now have my own sea glass gallery and have established the world's first Sea Glass Museum.

If you are only interested in products, please click on this link to go to my Products Page.

What I am really selling here, though, is me. If you don't trust me, you won't put merit in any of my opinions or products, regardless of how fine they are, or widely used.

So please let me introduce myself, as I have no one else to do it for me.

My name is Captain Joseph H. (Cass) Forrington. I graduated Cum Laude, 33rd out of 222, from the United States Merchant Marine Academy at Kings Point, N.Y., in 1972. I have an IQ of 141. I am a retired sea captain.

Kings Point is a Federal Academy just like the academies for the Army at West Point, Navy at Annapolis, Coast Guard at New London, and Air Force in Colorado. I was a midshipman in the Navy while there and graduated with a Bachelor Of Science Degree and an Ensign's Commission in the Naval Reserve. Bobby Kennedy nominated me for appointment.

Kings Point has graduated three of our astronauts. One, Cdr. Kelly, is a space shuttle Commander.

I spent 27 years at sea, 14 as Master (Captain), travelling all over the world. I have been in over 50 countries on every coast of every continent except Antarctica, and to within 600 miles of the North Pole. I have even spent time with the Amazon Indians.

Lord, what a wonderful world!

At the age of 34, I was one of the youngest individuals to ever be made Captain in a time of peace. My last ship was one of the largest class of ammunition ships in the world, carrying 35,000+ tons of explosives with a net explosive weight 3 times of what was dropped on Hiroshima. I know what responsibility is.


This Ship Was My Last Command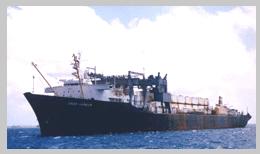 SS Green Valley

I have studied all the major faiths of the world and have visited the nations where they are practiced. I learned to wash my hands in acid at the age of 22 from a Muslim Haj in Djakarta, Indonesia, which was my first real lesson in faith. That, however, is another story I tell on my Symbol of Unity page.

I have also studied the Psychic, Occult and Arcane, and have followed Scientific developments closely, especially in Cosmology, Quantum Physics, Biology, and Medicine. (I used to work horoscopes and still occasionally read palms for fun, but I left the occult things behind long ago.)

I've read well over a thousand books in my life, often whole books in a single day. My education did not end in the Academy, I have been studying ever since.

My concerns and priorities changed after 9/11 due to the war with Islam, and I am currently spending most of my time trying to change the current dialog about the problems between cultures.

To this end, I have developed a small line (for now) of products to foster understanding between peoples. They are based upon the Symbol of Unity, which I created and have copyrighted. You can view it below.

I like to call it the
"New Peace Symbol" for the 21st Century.

I believe we are sadly in the late stages of American democracy and economic freedom. Indeed, the America I knew as a boy is long gone.

A. J. Toynbee, perhaps the world's foremost historian, who died in 1975, noted that great societies begin as Republics. Republics degenerate into Democracies. Democracies degenerate into Dictatorships. Dictatorships degenerate into Anarchy, out of which, eventually, a new Republic is born.

Please keep in mind that I am a Federal Academy graduate:
a Cum Laude graduate.

We are in the late stages of the Democracy, with enemies within and without, and a government on the verge of martial law (dictatorship). The only society I know of that delayed the decline into Anarchy was Rome, because Augustus Caesar re-established the Republic when he was dictator.

Indeed, Americans should be thinking who will make the best Dictator when they vote for President because, in the near future, one of them will have to declare martial law and will become the first Dictator of the United States.

Courthouses and Police Stations are already strengthening their security measures and secrecy levels because of increased domestic terrorism. The citizens, themselves, are growing increasingly discontent.

If we are to avoid a decline into Anarchy, it is imperative we change the dialog in, not just America, but the West. The war with Al Qaeda, and the domestic "terrorists" is not about oil, it is about the health of American and Western culture, and the primary health problems come from a crisis in spirituality.


Please click on the following "Symbol of Unity" if any of this interests you: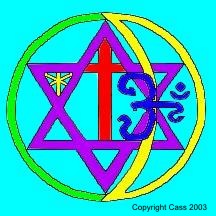 Please click on this
Capt. Forrington for President
site for more on my political views and proposed solutions to our problems.
For the story behind the Symbol Of Unity, how I thought of it and developed it, please visit my Symbol of Unity History site using by this link.
An Officer and A Gentleman,
Captain Cass Forrington

CONTACT INFO:

Mail:

Capt. J. H. (Cass) Forrington
P. O. Box 56
Fort Bragg, Ca 95437

Mendocino County
United States of America

Lat 39-26.5N Long 123-48.5W

Phone: +707-357-1585

Email Me

Site Map


Web Author: Capt. J. H. (Cass) Forrington
Copyright ©2002 This Site and Contents are Copyright Protected
- ALL RIGHTS RESERVED